Digitalize maintenance with the best CMMS software
Ecogestor CMMS is the #1 CMMS software in quality/price ratio
CMMS solution for asset management and preventive and corrective maintenance operations of industrial facilities. Put your maintenance department on autopilot
What does Ecogestor CMMS include?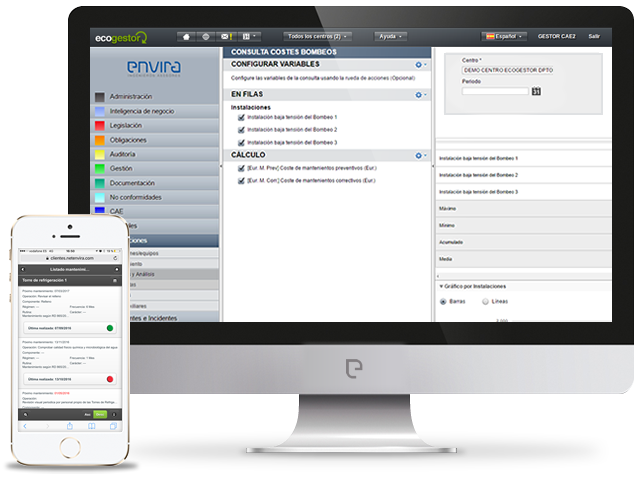 What is Ecogestor CMMS?
The most valued CMMS software to digitize industrial maintenance. The ultimate solution you need to digitize and increase the efficiency of your maintenance department while reducing costs and optimizing processes.
Revolutionize maintenance in your company
EcoGestor CMMS is a CMMS (Computer Aided Maintenance Management) solution that allows you to manage all your assets, equipment and facilities of any company.  You can also work remotely and from anywhere with the EcoGestor CMMS App.
What is included in Ecogestor CMMS
Asset Management.
Equipment inventory control with QR code access.
100% free legal ranges.
Corrective and Preventive work orders.
Automation of maintenance plans.
Planning and management of manpower and working hours.
Maintenance KPIs, graphs and statistics.
Warnings and notifications.
Maintenance history with advanced search engines.
Module for the management of breakdowns and work requests.
Management of contracts and jobs from external companies.
Module for control of spare parts, warehouses and machinery.
Document management (drawings, equipment manuals, etc), with unlimited server space.
Cost management.
Mobile application with the possibility of working offline.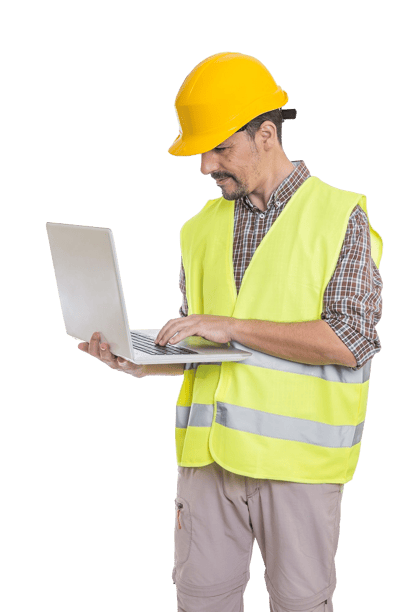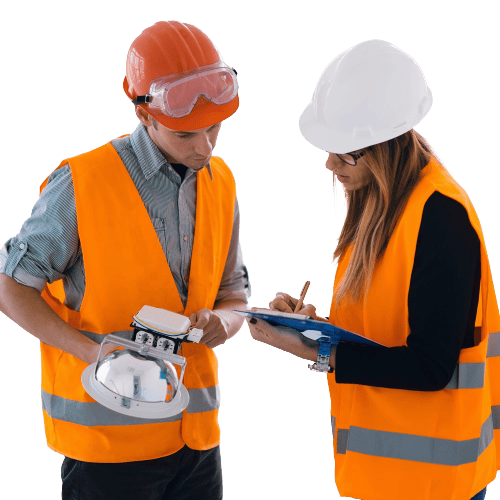 Main benefits
Discover why Ecogestor CMMS is the CMMS software that many companies want to have to optimize their maintenance department.
Advantages of Ecogestor CMMS
What will you get with Ecogestor CMMS?
Increase the productivity of your maintenance department.
Save time in job planning.
Digitize all your documentation (no more paper and excel).
Reduce costs of breakdowns and maintenance.
Optimize the efficiency of maintenance works.
Increase the availability and useful life of equipment.
Make intelligent decisions based on data and KPIs.
Improve communication between the technical team.
Automatically receive all notifications of failures, breakdowns, expirations.
Comply with industrial regulatory legislation.
Track the status of any equipment quickly and easily.
Ecogestor CMMS is the ultimate CMMS software for maintenance managers who want to move towards the digital, predictive and efficient maintenance of the future.
Don't hesitate and try Ecogestor CMMS, the software for intelligent maintenance.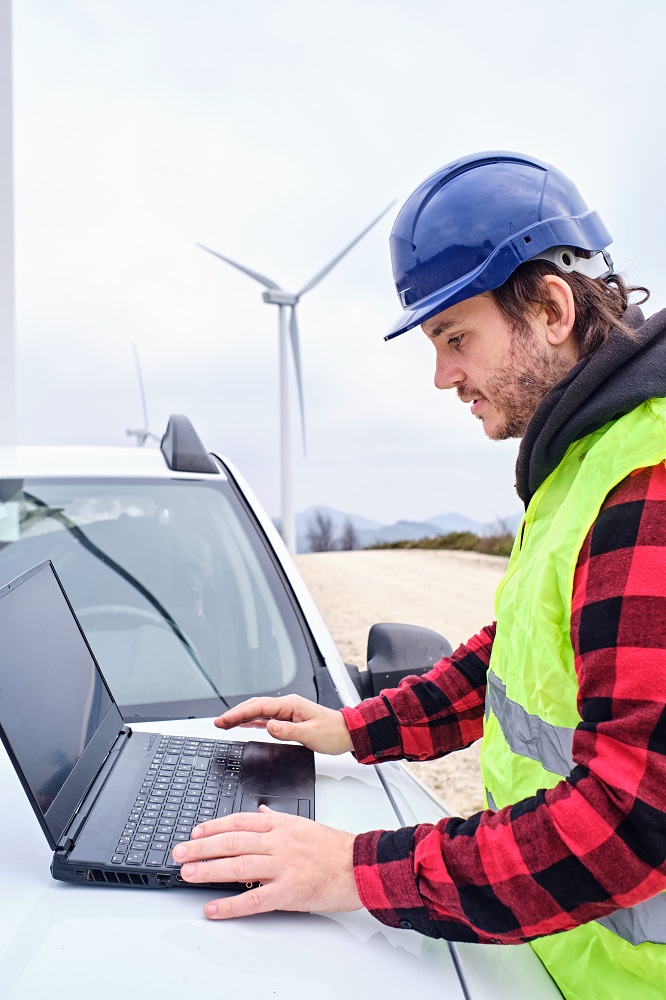 Do you want to know more about Ecogestor CMMS?
Request a free demo and talk to a maintenance technician who will explain all the features and how you can implement Ecogestor CMMS in your company.
Who can use Ecogestor CMMS?
MAINTENANCE DIRECTORS AND MANAGERS

Take full control of maintenance in real time.

Have all the information centralized.
Take real-time control of maintenance in your organization.
Access to all KPIs, graphs and statistics.
Consult the global maintenance plan of the equipment.
Ensure legal compliance of all equipment without last minute scares.
Make smart decisions based on data.
Track the status of operations and take timely corrective actions.
Keep track of costs associated with equipment maintenance.
Receive all notifications centrally.

MAINTENANCE TECHNICIANS AND OPERATORS

Record the operations performed in a simple way, optimizing work times.

View assigned jobs and all necessary information about the equipment and job details.
Upload photos or documents
Record the status of jobs and fill in your work orders easily.
Receive notifications
Work from anywhere or remotely
View equipment data directly by scanning a QR code

Registration of any incident or breakdown in real time and from anywhere.

Allows you to register breakdowns and notify them urgently (without the need for calls or e-mails), attaching photographs and all the information.
Real-time monitoring of the status of the work requested.
Receive notifications
Ecogestor CMMS
Thousands of users already rely on the Ecogestor platform for the management of maintenance, risk prevention and the environment in their organization. Do you want to be part of the Ecogestor community?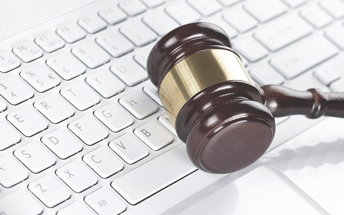 Integration with legal module (technical-legal ranges)
Have your legal ranges always up to date. We put at your disposal our extensive experience in the legal field and in the industrial sector, offering the possibility of implementing and keeping updated all the routines and preventive legal ranges derived from industrial regulations (high voltage, pressure apparatus, fire protection regulations, storage of chemical products, etc).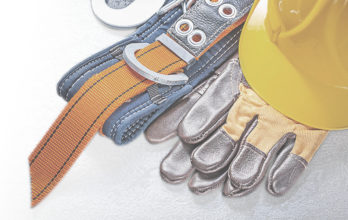 Integration with PPEs

EcoGestor CMMS solution integrates with the PPE module to control deliveries and returns of personal protective equipment from a single tool. In the inventory, PPE is related to the risks it covers and all the information related to user manuals and related documents is archived. The module can be programmed to send alerts with warnings of warehouse stocks. It also allows to digitalize the delivery of PPE to workers.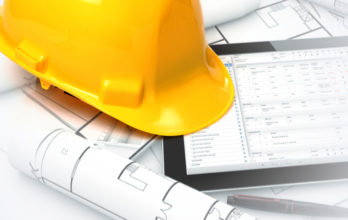 Integration with CBA
EcoGestor CMMS can be integrated with the CBA module developed to guarantee prevention in the Coordination of Business Activities. EcoGestor CBA is an online tool supported by senior technicians in Occupational Risk Prevention that allows you to manage quickly and efficiently the documentation related to CBA with an automated control of signatures and total digitization and centralization of all CBA documentation.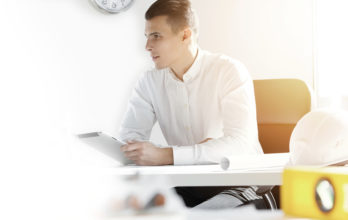 Legislative service specialized in industrial maintenance
With the CMMS EcoGestor CMMS solution you will also have access to the most complete legislation on maintenance and industrial safety. You can integrate the service with Ecogestor Legislation, the leading tool in legislation to have all the legal obligations that your equipment and facilities must comply with in terms of technical regulations.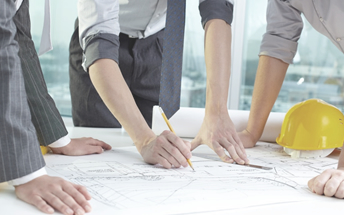 Statutory audits of industrial regulations
Our team of auditors specialized in industrial regulations will be able to perform an exhaustive audit or check of all your installations, machines and equipment in your organization, in order to verify compliance with the legislation that applies to them and thus obtain a complete vision of the state of legislative compliance, as well as correct the deficiencies found.
Other Ecogestor Solutions