What is WebNormas?
Webnormas is a low cost online legislative service that allows companies to access to a legislative database of reference for the work of technicians in the fields of environment, occupational risk prevention, food, health, etc.
It is a precise tool to keep updated in regulatory matters and to have all the legislation available from anywhere.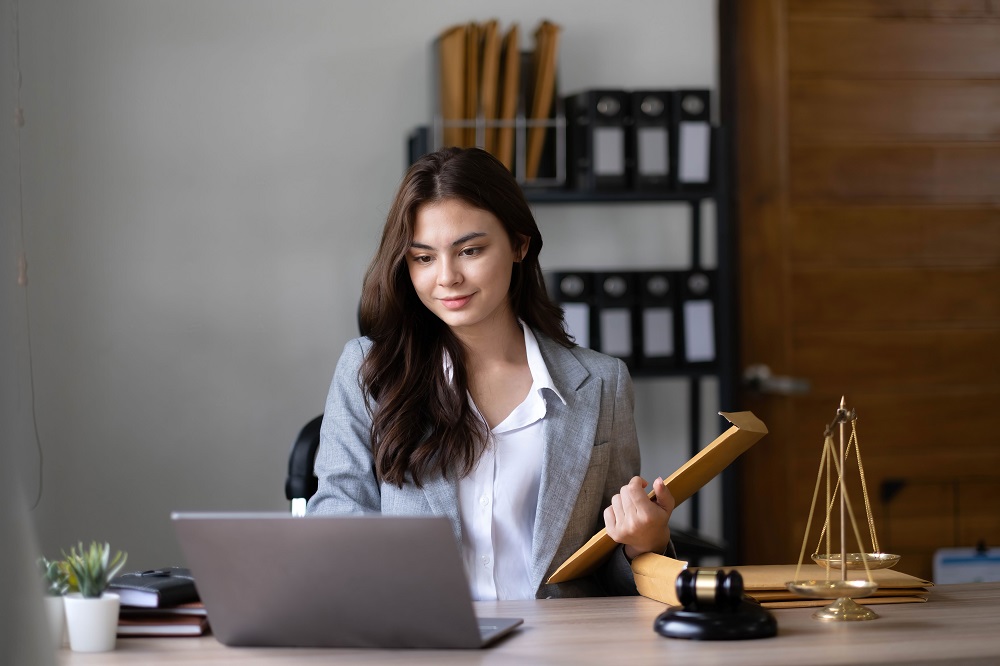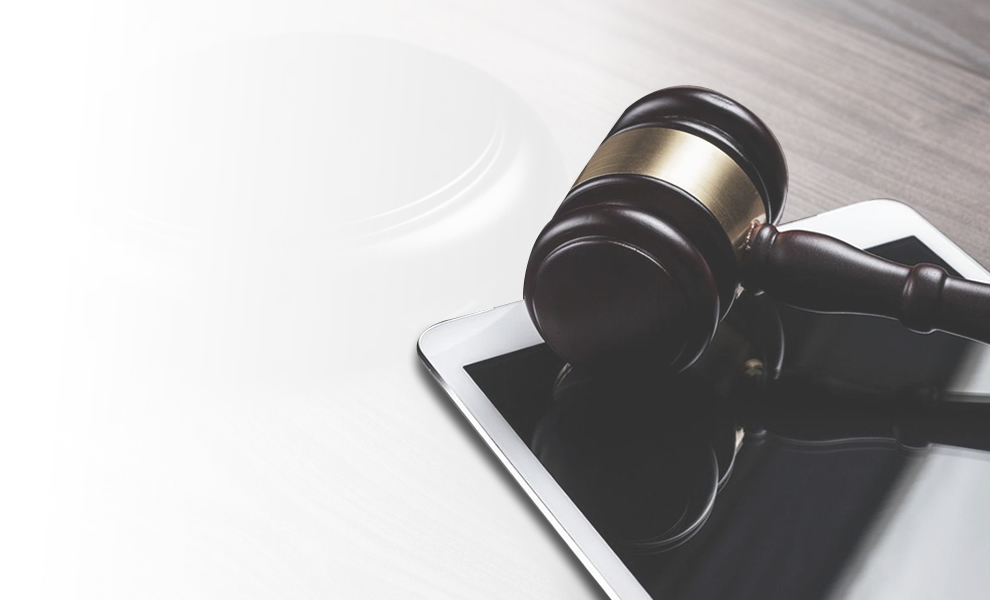 Online legislation database
Legislation evolves at the same time as the knowledge of different subjects advances, which makes it essential to have an adequate reference source to consult the legal texts.
Webnormas provides a simple and fast access to legislation 24 hours a day, 365 days a year, through a database with the consolidated texts of the rules and includes calls for subsidies.
All this at a low cost price accessible to any company.
All regulations in a single database
The administrative complexity of the Spanish State makes handling all its regulations a time-consuming task.
Our service includes in a single database all the legislation on various subjects, both recently published and previous provisions. The legislation is organized according to its scope of competence, differentiating the following: community, state (Spain and Portugal), autonomous, provincial, municipal and commonwealth regulations.
We currently have the bylaws and municipal regulations of all municipalities in Spain.
Sending of legislative news
The Webnormas service includes the sending of legislative news. Once a week, all the legal provisions that have been published that week and incorporated into the database are sent to the client's e-mail address. In the event that a regulation of special relevance is published, it is sent to the client on the same day of its publication.
The user can choose to receive all the regulations in the areas and topics contracted or customize the mailings to receive only what is of interest to them.
With this service you can keep up to date with the latest legislation published in the official gazettes at an affordable price.
Free access WebNorms
WebNormas provides free access to its database for all interested users. The free access is accompanied by the sending of new environmental and occupational risk prevention legislation (not including all categories).
Webnorms Advantages
Discover the advantages you will obtain by contracting the Webnormas service
Plans and Pricing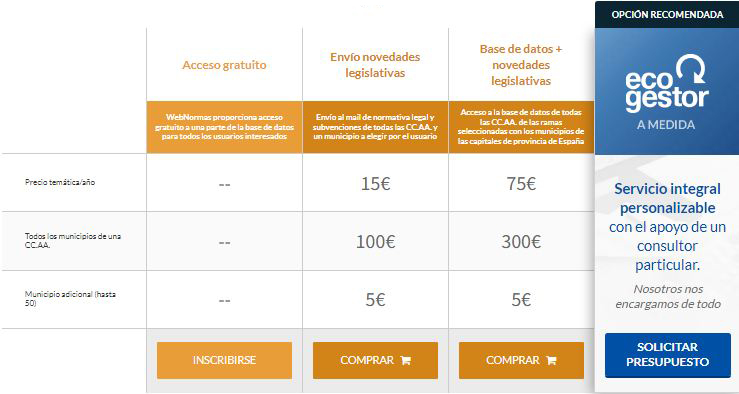 Other Ecogestor Solutions